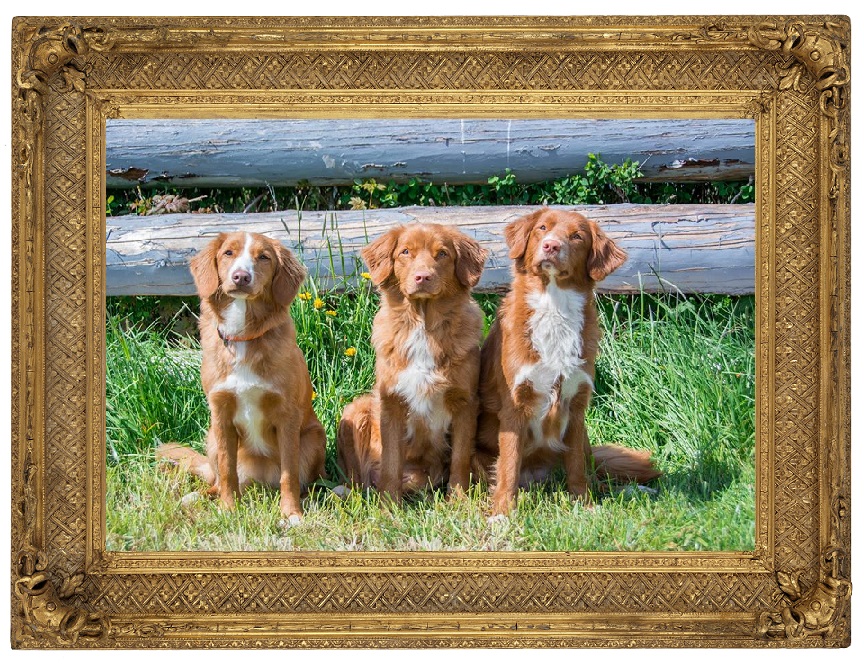 We live on the outskirts of the capital city of the Czech Republic – Prague, in direct proximity of forests and fields. We have chosen this place deliberately  because of perfect conditions for hunting dogs breeding and hunting training .
We have been training  hunting dogs for more than 20 years, last 10 years we  have been strongly focused on training Toller – Nova Scotia Duck Tolling Retrievers .
We absolutely adore to work with Tollers , perhaps because it is so specific. Our dogs have passed different hunting tests  and one of them has achieved the highest level –  versatile dog " U".
We have gained our breeding experience  mainly with Hungarian Vizsla hounds . We raised around 40 quality dogs who found their new home all over  Europe and live  with their satisfied owners now.
We have a positive response from the Slovak Republic, the Czech Republic, Germany and Austria.
We are hunters and we have forest ground around our house, so our dogs can easily be in the district every day and practice. We currently have got 5 Tollers.
The aim of our kennel is mainly  to  breed the quality individuals with minimal genetic predisposition diseases, that's why all our dogs have been under a precise and permanent  control.
Dogs from our kennel are checked on all common diseases of Tollers . Every planned litter, which we want to realise, has to meet all requirements of healthy offspring.
All our dogs are being prepared for international and club shows, where we regularly achieve very good results. They have received such titles as Champion of  the Czech Republic, Champion of Austria, Internat. Champion, Club Winner , etc …
Our goal is:  "Healthy and well working Toller at European level."
Martina and Tom, GARONERA kennel